---
---
---
---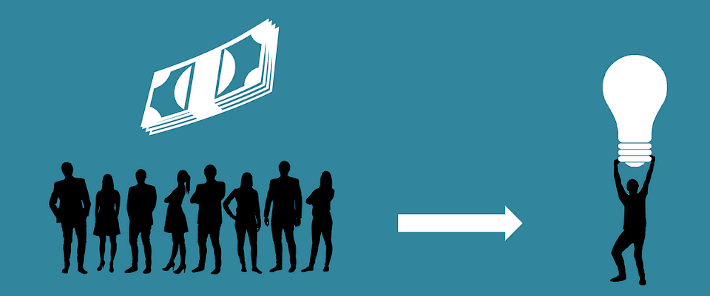 (Photo: Crunchbase)
---
The long-awaited regulation of the financial crowdfunding industry in Latin America is coming true. Thus, this year we are witnessing the first requests for authorization to operate as a crowdfunding platform in cases such as Mexico and Colombia, where there is already a legal framework in this regard; There is also a high expectation about reaching this stage before the presentation of the bills to regulate the crowdfunding phenomenon in cases such as Peru and Chile.
---
The benefits of crowdfunding on investment and financing, and even more, its importance in Latin American countries, are widely known. So, to be clear about the regulatory frameworks that have been introduced and those that are expected, which will govern the obtaining of an authorization to operate as a management company of a crowdfunding platform, we present a brief summary of what is happening in the countries mentioned:
Mexico
On March 9, 2018, the Law to Regulate Financial Technology Institutions was published, where, among others, it is established that crowdfunding activities can only be carried out by companies authorized as Collective Financing Institutions (IFC). This Law has been regulated on September 10, 2018 by the National Banking and Securities Commission (CNBV), through the General Provisions applicable to Financial Technology Institutions, which have been modified on March 25, 2019.
---
In view of the entry into force of said regulations, companies that carried out activities corresponding to the IFC could request an authorization to operate as regulated entities until September 25, 2019. At the end of this period, the CNBV has received a total of 25 requests for authorization to operate as IFC; being that those who did not submit an application for this purpose will not be able to carry out crowdfunding operations.
Colombia
On July 31, 2018, through Decree 1357, Decree 2555 of 2010 was modified in relation to collaborative financing activity, which can only be carried out by private limited companies, stock exchanges and trading systems of values. To date, it is known that the Financial Superintendence of Colombia approved the first investment crowdfunding platform, managed by the Colombian Stock Exchange, through the approval of its respective Operating Regulations on October 15, 2019.
Chile
On February 11, 2019, the Commission for the Financial Market (CMF) published a White Paper entitled "General Guidelines for the Regulation of Crowdfunding and Related Services", as well as its normative project called: "Law that regulates Financing Collective and other related services. In this regard, the scope of this project includes both the regulation of crowdfunding services themselves, as well as those considered related; proposing, in this sense, the mandatory authorization of collective financing platforms, companies with alternative transaction systems, credit and investment advisory services, custody services, order routing and financial instrument intermediation. Likewise, all these services may be provided both by companies that register with the CMF and by those entities that operate in the stock market providing similar services.
Perú
On June 13, 2019, the Commission for the Economy, Banking, Finance and Financial Intelligence of the Congress of the Republic of Peru, in response to Draft Law No. 3803/2017-CR, 3403/2018-CR and 4324 / 2018-PE, presented by different fronts, has approved an Opinion with a substitute text entitled "Law that Regulates Participatory Financial Financing". Said Opinion mainly considers the regulations proposed by Law Project No. 4324/2018-PE, presented on May 13, 2019, which was prepared from a joint work between the financial regulators of Peru and the association of financial technology companies in Peru.
The approved regulatory proposal establishes that the Superintendency of the Securities Market (SMV) will be the regulatory and supervisory entity of the entities that carry out financial crowdfunding ("Financial Participatory Financing"), which may be companies incorporated for this purpose and authorized as "Companies Administrators of Financial Participative Financing Platforms", the companies supervised by the SMV and the companies of the financial system regulated by the Superintendency of Banking, Insurance and AFP (through subsidiaries established in Peru).
As of the date of publication of this article, the financial technology business associations are issuing their comments on the indicated regulatory proposal.
---
In all cases, in line with international trends, the regulation in these countries establishes that, in order to obtain authorization as a crowdfunding platform management company, standards such as minimum capital, risk management, corporate governance must be met and information obligations that will be established in the regulations of the SMV for Peru, and CMF for Chile.
---
---
---